Solo Or Duo, MIDI Is Still The Best Choice
by
Bill B
, Sunday 28 November 2010 à 09:43, Categories:
Announcements
18767 views
When I broke away from my duo act nine years ago I figured that since I had the backing of many fine MIDI files, that I could do the job myself. And for the most part, I did. However, MIDI files did not provide actual vocal backings for the harmony parts that some of my songs required so I turned to MP3 backing tracks. They served the purpose nicely for a long time until I realized that all I could do with them in the way of editing was to change the pitch up or down or alter their tempos. But even that proved difficult, since changing the key up or down more than 3 half steps would distort the final product.
Back to MIDI files. I found them a lot more user friendly than MP3 backing tracks as far as editability, if there is such a word. Not only could I change the tempo easily, but I could also change the key up or down by octaves, if necessary. Even then I could change the pitch of individual tracks without affecting the rest of the song. I found I could cut and paste a guitar track, for example, and make two identical guitar tracks. Then by transposing one of the guitar tracks up an octave and combining them onto a single track, I suddenly had the sound of a twelve-string guitar with minimal tweaking.
I also discovered that by switching from my simple MIDI editing program to Cakewalk, for example, that I could keep my favorite MIDI files and add the vocal harmonies in my own voice, which sounded more natural on the finished track. And if I really needed to have the song in MP3 format, it's not a big chore to convert MIDI to MP3. There are free programs all over the internet to do just that.
Another advantage of MIDI tracks over MP3 backing tracks is that if I don't like the sound of a particular instrument on a particular track, it's an easy task to change the voice of that instrumental track with a couple of button presses. The possibilities are endless. I could also easily change the meter of a song by changing the 4/4 count to a 3/4 count, for example, with just as easy a method. Granted, not all songs would lend themselves to this kind of counting change, but the option is there if you want it.
One disadvantage I've found with MP3 backing tracks is that the vocal harmonies are already there. That's fine for the jobs when I'm playing solo and need those harmonies, but I still occasionally play some jobs with my duo partner and those would be the harmonies he'd normally provide with his Digitech Vocalist Harmonizer. And there he'd stand with little of his own to add.
So, all things considered, MIDI still seems like the better choice for most duo and some solo applications. I can still get some pretty good sounding Oooh's and Aaah's from the MIDI voices available and I will still occasionally call on some of my MP3 backing tracks, but the winner of the accompaniment contest is clearly MIDI…especially if you're lucky enough to acquire them from Cybermidi.com.
Hey, if you're gonna go MIDI, might as well go with the best.
Please be sure to check out this link for my Amazon.com site:
http://www.amazon.com/s/ref=nb_sb_noss?url=search-alias%3Ddigital-text&field-keywords=bill+bernico&x=18&y=18
©2010 Bill Bernico for CYBERMIDI.com Downwind Publications
1 comment
User ratings
5 star:

(0)
4 star:

(1)
3 star:

(0)
2 star:

(0)
1 star:

(0)
Comment
from:
Jeremy Ellis
[Visitor]
Hi Bill:
Good article, not sure if you are the person to ask, but I am doing some data manipulation and visualization with midi files and am having a terrible time finding simple midi files that just have the melody and not several extra tracks. It should be easy just to find simple songs but most midi files have multiple tracks or complex tracks on one channel. In your experience have you ever found a midi site or search term that finds midi files with just the melody?


05/30/11 @ 00:46
Non-technical talk about the practical use of MIDI and music for the average musician by Bill Bernico.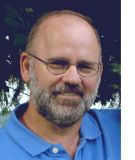 Search
Categories
Subscriptions
Subscribe in a reader