061 - Beatle Songs About Real People
by
Bill B
, Wednesday 1 July 2009 à 19:03, Categories:
Announcements
87430 views
As you may already know, The Beatles wrote a lot of their songs about real people who had come and gone from their lives over the years. Some I don't need to explain, such as The Ballad of John and Yoko. It's obviously about John and Yoko. But it also mentions Peter Brown, Brian Epstein's personal assistant, who knew the whereabouts of all The Beatles at any time. There were many more people immortalized within the lyrics of their music. Let's talk about some of the other names mentioned in Beatle tunes, such as:
England's Prime Minister in the 60s was Harold Wilson, while the Opposition leader's name was Edward Heath. Listen closely to the George Harrison composition, Taxman, and you'll hear, "Ha ha, Mr. Wilson," and "Ha ha, Mr. Heath." These two gentlemen share the distinction of being the first two living people to be mentioned in any Beatle song.
The inspiration for Eleanor Rigby came mainly from Eleanor Bron, the actress who played Ahme, the lovely Eastern girl in "Help!" It may also have come from Paul's subconscious when he may have seen a gravestone with the name Eleanor Rigby on it at the graveyard where the very early Beatles would meet when they skipped school. Paul says he found the last name in a shop window one day.
John's song, "Doctor Robert," was most likely inspired by real life New York physician Robert Freymann, who helped supply The Beatles, and many other celebrities with drugs whenever they asked for them.
Contrary to the original rumor about the origins of "Lucy In The Sky With Diamonds," the songs did not start out as a veiled attempt to describe a trip with LSD, although you couldn't prove it by the lyrics. Actually the song came about when John's five-year-old son, Julian brought home a drawing he'd done at school. He described it to John as Lucy – in the sky with diamonds. The Lucy that inspired the drawing was Julian's classmate, Lucy O'Donnell.
Another cut from the Sgt. Pepper's album, "She's Leaving Home," was inspired by a real-life runaway, Melanie Coe. Paul read an article about her in the paper and used a quote from Melanie's parents which read, "We gave her everything money could buy." Paul supplied the rest of the song from his imagination.
Same album, different cut—"Being For The Benefit Of Mr. Kite." John bought an 1843 circus poster from an antique shop and on the poster were almost all of the lyrics that ended up in the song. All John had to do was rearrange them in rhyming order. The Hendersons mentioned were John & Agnes Henderson, circus performers and gymnasts. Mr. Kite was in reality William Kite, another performer. And lastly, Pablo Fanques was the circus owner (real name, William Darby)
An American friend of Paul's saw the female traffic wardens and commented to Paul about England also having "meter maids," as they were called in America. Paul liked the phrase and remembered it when he later got a ticket from one such meter maid, Meta Davies. Paul asked her if he could use her in a song and she agreed. He changed the name from Meta to Rita and the rest is history.
For "A Day In The Life," John drew inspiration from another newspaper account of how a young aristocrat named Tara Browne had died in a recent car accident. He died from head trauma (he blew his mind out in a car.) John's vivid imagination filled in the blanks to complete the song.
Apparently anyone could inspire The Beatles when it came to song material and their manager, Brian Epstein, was no exception. He's the guy John's singing about in "Baby You're A Rich Man," even though John used to jokingly sing the words, "Baby you're a rich fag Jew," referring to Brian's wealth, sexual preference and religion.
Although Paul was thinking about Linda Eastman when he wrote "Martha My Dear," he actually took the name Martha from his English sheepdog, Martha. End of story.
When Paul saw how devastated Julian was over the breakup of his parents, John and Cynthia Lennon, he wrote a song for him to try to console him. He originally sang, "Hey Jules" to him, Jules being the nickname Paul had given John's son. Jules eventually morphed into Jude and a hit song was born.
"Dear Prudence" was a reference to Prudence Farrow, the sister of actress Mia Farrow, who had accompanied The Beatles to India to follow the Maharishi and listen to his speeches. She had secluded herself indoors with constant meditation and this was John's attempt to lure her outdoors to "play."
A young American college kid named Richard Cooke III actually did go tiger hunting with his elephant and gun and did take his mother along. Richard and his mother happened to be at the same meeting with the Maharishi and the story of his kill fell on John's ears. John disguised Richard Cooke by calling him Bungalow Bill, a play on the name Buffalo Bill.
Julia Stanley married Freddy Lennon in 1938 and produced a son, John. Julia was the person who'd taught John to play the banjo and introduced him to the music of Elvis Presley. She died in 1958 when John was still a teenager. "Julia" is one of John's ballads from The White Album. This song is John's tribute to his mother.
Paul also mentions his mother, Mary in one of the verses of "Let It Be." She'd been an inspiration to Paul "in his darkest hour," that being around the time of The Beatles' breakup.
Sexy Sadie was a veiled attempt by John to expose the Maharishi Mahesh Yogi as a phony. In order to avoid a lawsuit, John changed "Maharishi" to "Sexy Sadie." Listen to the song to find out what John really thought of this phony guru that led The Beatles astray.
Like John's song, "Mr. Kite," George's "Savoy Truffle" lyrics were taken right off of the box of chocolate candies that George's friend, Eric Clapton had with him. The different candies named on the box included Crème Tangerine, Montelimart, Ginger Sling and Coffee Dessert. Apparently Eric's teeth were rotting away from too much chocolate and George remarked, "You'll have to have them all pulled out after the Savoy Truffle."
"Two Of Us" was written by Paul and could just as easily have been about the early relationship he had with John, but was actually written about the relationship between Paul and his new girlfriend, Linda Eastman.
The royalty that John is referring to in "Sun King" is none other that France's King Louis XIV. The idea for the song had apparently come to John in a dream.
Pat Hodgett was a Beatle fan from the earliest Cavern days. She had a habit of eating lots of polythene thus acquiring the nickname, "Polythene Pat." Pat was changed to Pam solely for the purpose of making it easier to rhyme with another line in the song.
Some Beatle fans had a bad habit of actually breaking into Paul's apartment and taking various items as souvenirs to either keep or sell. Diane Ashley was one such fan who inspired Paul to write, "She Came In Through The Bathroom Window" when he came home one night to find a ladder propped up against his house. The bathroom window was opened and items were taken. A line in the song that says, "and so I quit the police department" was inspired by a cab ride Paul took. The cab driver's ID was posted inside the cab and the driver's name was Eugene Quitts. Apparently it doesn't take much to inspire Paul.
I won't tell you who inspired this last example of a Beatle tune. I think you can figure it out by the title of Abbey Road's last track, "Her Majesty."
Please be sure to check out this link for my Amazon.com site:
http://www.amazon.com/s/ref=nb_sb_noss?url=search-alias%3Ddigital-text&field-keywords=bill+bernico&x=18&y=18
©2009 Bill Bernico for CYBERMIDI.com Downwind Publications
4 comments
User ratings
5 star:

(3)
4 star:

(0)
3 star:

(0)
2 star:

(0)
1 star:

(0)
Thanks Bill, a really great read and most all of it news to me!
07/01/09 @ 23:36
Leo, Thanks for the comment. I learned a few new things myself when I was researching it.
08/19/09 @ 15:44
Yes, I love stories about how the lads came by their material. I'd already heard a few of these, like "Sexy Sadie/Maharishi", Hey Jules/Jude", and "Julia", but lots of info I'd not had. One question: whatthehell is "Polythene", and why wouldja eat it?
Hey, big shout out to my brutha Leo!
10/03/09 @ 08:23
I am a huge Beatles fan and I thank you for this info!! some I knew but a lot I did not!!
11/09/10 @ 09:18
Non-technical talk about the practical use of MIDI and music for the average musician by Bill Bernico.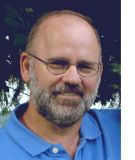 Search
Categories
Subscriptions
Subscribe in a reader