A "Must Have" For Solo Performers
by
Bill B
, Thursday 2 October 2008 à 23:55, Categories:
Announcements
26319 views
I originally broke away from my duo to go solo about eight years ago and over those eight years, I thought I had perfected my act to be about as smooth and easy as it could get. Guess not. I stumbled upon a program that really lets me concentrate on the music and not on the organizing of my material. I'll explain more about the program further down.
First off, let me explain how I used to do what I do. Step one was to find the best MIDI file available of a tune that I wanted to add to my act. Nine times out of ten the choice was Cybermidi and the tenth time was for me to cut-and-paste a MIDI file together to suit my needs, just because Cybermidi didn't have what I was looking. Step two was to locate the lyrics and/or the tab or chord sheet to go with the tune. Then I'd use Microsoft Word to type out my "Cheat Sheet" so I'd have something to follow along with as I sang along to the MIDI file.
Granted, I only had to do this once for each song, but try to get a mental picture of my cheat sheet book when my songlist began to number in the hundreds. It was so thick and clumsy to maneuver around in and it was time consuming trying to find the right sheet between songs. But still, it was the best method available at the time. That's where my new find comes in.
I found a program called ShowPlay and here's how slick it works. It's a software program that plays audio files. I know, you already have a MIDI player or an MP3 player or a WAV player. This one does all three AND while the file is playing your cheat sheet displays on the screen, almost as if you were seeing it in Microsoft Word format. Now for the good part. As the audio file plays, the cheat sheet scrolls to follow along with the progression of the song. It will either scroll automatically, or you can embed measure marks or timing marks into the lyrics sheet and it will go to that exact spot on the sheet at the exact time the music gets there.
See where this is going? No more bulky, heavy, clumsy song book on a music stand. All my lyrics sheets are in the program. I play the program on my laptop computer which sits on a music stand. I click on the song I want from a list on the screen and away I go. The laptop connects directly to my P.A. board.
Up until now I have been playing my MIDI files through my Yamaha PSR-1500 keyboard. To that I had attached a Digitech Vocalist to provide my harmonies. Now with the ShowPlay program I may eventually do away with the keyboard altogether and concentrate on my guitar playing because not only do I have my MIDI files playing through this program, I also have a selection of MP3 backing tracks with harmonies on the track.
Some of the MP3 files I acquired as is but some of my MP3 backing tracks actually started out as Cybermidi MIDI files that I ran through another progran, Audacity, and added the background harmonies in my own voice. Then I converted the result to an MP3 and added it to my list. In some cases starting with the MIDI file is better than starting with the MP3 file because you can tweak the MIDI file to your specifications before converting it.
At any rate, I feel that I'm moving forward with my solo act and having ShowPlay has added a new dimension for me since I can now do some songs that I never could before. And, oh yeah, ShowPlay will allow you to change the key of the song as well as the tempo ON THE FLY. And here's another slick feature…When you type in your cheat sheet and add chord symbols above the words, those chord symbols will change accordingly when you change the key of the song through the program. In other words, your G chord will change to an F# if you drop the key 1/2 step and so on. I'm still discovering all the features of the program, but so far I'm sold.
Ultimately, my songlist numbered in the hundreds and I thought scrolling through such a list might be cumbersome, but with ShowPlay you need only type one or two letters and the list will narrow down to just those songs starting with those letters so the quick-find feature addressed that problem as well.
If you want to check out ShowPlay for yourself, try this link and be sure to go through the tutorial You'll be sold, too. Click here: ShowPlay
©2008 Bill Bernico for CYBERMIDI.com
Downwind Publications
7 comments
User ratings
5 star:

(5)
4 star:

(0)
3 star:

(0)
2 star:

(0)
1 star:

(1)
Add my vote for ShowPlay! I've used it for several years. I have no idea where my huge lyrics book is now, and don't care. ShowPlay let's me concentrate on the gig, not the book. :)
Nice article, Bill. :)
10/06/08 @ 02:11
This was my reply to your post on Cybermidi's Private Member Board… :)
11/02/08 @ 01:09
Dave,
You know, it's partly because of you that I found ShowPlay. I stumbled upon your site and you mentioned it. I'm only sorry I didn't find it sooner, before I wasted three reams of paper and several three-ring binders. What a program!
11/02/08 @ 07:46
We have used Showplay for about a year. Loved it for a while. Now midis, after our mixing, are reverting back to original mix and key. We pull up a song for a gig and suddenly it is totally wrong. Showplay has not been much help. Anyone else have this problem? If so, any help suggestions?
06/06/09 @ 12:23
Comment
from:
Tarcisio Goes
[Visitor]
Thumbs up for ShowPlay!!! I`m also a very satisfied user and have been using it for almost a year. I highly recommend it.
12/22/09 @ 18:24
I just learned about showplay and Think it is just what I need,I want to get rid of play songbook and music stand, is there a big learning curve to this? thanks for posting
01/26/12 @ 16:39
I like most started with a milk crate full of books but since ShowPlay the books are in file 13, what I do now is work on putting the chords with the lyrics its time consuming but in the end it will be worth it. If other ShowPlay users have already chorded lyrics it would be nice to be able to share each others work. Thanks again ShowPlay
04/12/12 @ 20:17
Non-technical talk about the practical use of MIDI and music for the average musician by Bill Bernico.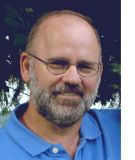 Search
Categories
Subscriptions
Subscribe in a reader