066 - Beatle Songs Written By Other People
08/28/11
066 - Beatle Songs Written By Other People
04:29:21 pm by
Bill Bernico
, Categories:
Announcements
19140 views
Very early in The Beatles' career, they were just beginning to spread their wings as songwriters but didn't have enough material to cover a whole live show, let alone their first album. They relied on cover versions of songs that they'd honed in their stage act over many years. As their career progressed, cover tunes declined on their albums until there was nothing but original material on their recordings. This article covers only the American albums and only up until their Yesterday…And Today album. I realize that on their Let It Be album they covered "Maggie Mae," an English folk standard, but that was more or less a studio jam or filler.
...
Beginning with their first American album on the VeeJay lable, Introducing The Beatles, The Fab Four split the album right down the middle with six originals and six cover tunes. "A Taste Of Honey" was written by Bobby Scott and Ric Marlow. Scott also co-wrote the song "He Ain't Heavy, He's My Brother," for The Hollies. "Chains" was written by Gerry Goffin and Carole King, famous in their own right for dozens of pop compositions. In fact, Lennon and McCartney said in an early interview that they wanted to be the next Goffin and King.
Ringo got a chance to vocalize on this album with "Boys," by Luther Dixon and Wes Farrell. They also decided to capitalize on the popularity of Burt Bacharach by covering "Baby It's You," by Burt Bacharach, Barney Williams and Mack David. Mack was the brother of lyricist, Hal David, who penned many other hit songs with Bacharach.
"Anna (Go to Him)," by Arthur Alexander was another example of an early Beatles cover tune. Arthur Alexander was the only artist to have his songs covers by The Beatles, The Rolling Stones and Bob Dylan.
The Beatles also kept track of popular Broadway songs and included "Till There Was You," by Meredith Wilson on their Meet The Beatles album. The song was from the Broadway musical, The Music Man. If not for this one song, Meet The Beatles would have been filled with nothing but originals.
The Beatles' Second Album was another example of what The Beatles termed "butchery," since it was an album made up of songs that should have been included on other Beatle albums. Capital Records had a habit of cutting several songs from the longer British albums to make up the standard 12-song versions for American release. I imagine that's why this one also contains six cover songs.
The Beatles were also into the Motown sound and covered many of their favorite artists during this early period. "Money (That's What I Want)," by Berry Gordy and Janie Bradford was one example. They were also fond of the Smokey Robinson sound and covered his tune, "You've Really Got a Hold on Me."
Although not exactly thought of as Motown, "Roll Over Beethoven," by Chuck Berry was also a Beatles favorite and was included on this album. They included another of Berry's songs on their Beatles '65 album a year later. Other Motown inclusions were, "Please Mr. Postman," by Robert Bateman, Georgia Dobbins, William Garrett, Freddie Gorman, Brian Holland, originally recorded by The Marvelettes and "Devil in Her Heart," by Richard P. Drapkin and originally recorded by The Donays.
"Long Tall Sally," by Robert Blackwell, Enotris Johnson, Little Richard was one of McCartney's favorites. This song and the second half of the Kansas City/Hey Hey Hey medley were examples of material by Little Richard that The Beatles included in their stage act and on their albums. Little Richard has claimed in several interviews that it was he who taught Paul the now famous "Woooo" that they used in some of their own songs.
Something New was yet another example of Capital Records butchering two Beatle albums to make up a third for American release. The album contained not only songs from the Hard Day's Night album, but several other songs culled from British Beatle albums. On this album they included "Slow Down," by Larry Williams and "Matchbox," by Carl Perkins. Their next album, Beatles '65 would include two more Perkins compositions.
Beatles '65 was a bit of a misnomer, since it was released in 1964. The aforementioned Carl Perkins tunes that they included were "Honey Don't" and "Everybody's Trying to Be My Baby." Perkins was in the studio with them when they recorded his three numbers. "Mr. Moonlight," by Roy Lee Johnson rounds out the album with McCartney on what sounds like roller rink organ.
Beatles VI was release in 1965 and once again gave the nod to Little Richard by including "Kansas City/Hey-Hey-Hey-Hey." The first half of this medley was written by Jerry Leiber and Mike Stoller, who were right up there with Goffing and King as prolific pop songwriters. Once again The Beatles turned to Larry Williams and recorded "Dizzy Miss Lizzie," and "Bad Boy."
The last cover song for this album was "Words of Love," by Buddy Holly. The Beatles, and McCartney in particular, were huge Buddy Holly fans. Lennon wore Buddy Holly glasses in a lot of the candid photos you see of him early on. And ironically, McCartney ended up owning the Buddy Holly portfolio of songs.
Yesterday And Today was the album that brought butchery to a boil, as far as The Beatles were concerned. In fact, this album also became known as The Butcher Album because of the original cover art, which depicted The Beatles seated, wearing butcher smocks and draping cuts of raw meat and baby doll parts on their bodies. It was their protest to Capital Records habit of butchering their albums to make more albums for U.S. release. The albums were recalled and new pictures were pasted over the offensive original photo. Those albums are highly collectible and very expensive, IF you can find one.
It was also the last album to feature a non-original cover tune. Once again Ringo took the vocal spotlight with "Act Naturally," by John Russell and Voni Morrison. This was originally recorded by Buck Owens, a Country Western artist.
And there you have it. A comprehensive tale of cover tunes recorded on the first few Beatle albums. All albums after this featured all original songs (not counting Maggie Mae as previously stated.) Long after The Beatles had gone their own ways, other albums began surfacing to feed the hunger for more Beatle recordings. These were mostly bootlegs and live recordings that featured many more cover tunes, but the American album cover tunes were the main focus for this article.
Please be sure to check out this link for my Amazon.com site:
http://www.amazon.com/s/ref=nb_sb_noss?url=search-alias%3Ddigital-text&field-keywords=bill+bernico&x=18&y=18

©2011 Bill Bernico for CYBERMIDI.com Downwind Publications
Permalink
Trackback address for this post
Trackback URL (right click and copy shortcut/link location)
No feedback yet
Comment feed for this post
Leave a comment
Non-technical talk about the practical use of MIDI and music for the average musician by Bill Bernico.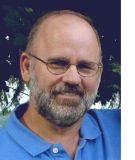 May 2013
Sun
Mon
Tue
Wed
Thu
Fri
Sat
<< <
> >>
1
2
3
4
5
6
7
8
9
10
11
12
13
14
15
16
17
18
19
20
21
22
23
24
25
26
27
28
29
30
31
Search
Categories
XML Feeds
Subscriptions
Subscribe in a reader