How to Play Bass Pedals (One Octave)
If you play the organ then you are probably familiar with bass pedals. They are also available as separate units and are known as MIDI bass pedals and you can use them with any keyboard that has MIDI ports. Just connect a MIDI cable from the MIDI out on the keyboard to the MIDI in on the pedal board and you can play any of your keyboard sounds from the pedal board.
Playing the pedals can be a bit daunting at first. I remember when I first attempted to play the pedals when I started to play the organ. I had learned to play the piano for fifteen years before I started on organ so music ability wasn't the problem, but I could not get the hang of these pedals. Part of the problem is playing style; with a piano, you have a moving right hand and left hand, so to suddenly expect your left foot to start playing a pedal keyboard is asking a lot.
Ideally, you want your bass foot to be an extension of your left hand. So when you play a chord with your left hand, you play the root of that chord on the bass pedal. For example, play a C chord with your left hand and play a C bass pedal with your left foot. Of course, this is the simplest method of playing the bass pedals but a necessary start. You will want to graduate towards playing alternating bass and walking bass.
So here are five simple exercises to help you play the bass pedals.
1. Play a C scale with your left foot. Starting with the bottom C pedal, play to the top C and down again. Make sure to start slowly. These exercises are teaching you distances between pedals. It's more important to be slow and accurate to start with. Speed will come later.
2. Play this sequence of notes on the pedal board. Bottom C, G, top C, G, bottom C repeat a minimum of ten times.
3. Play this sequence of notes C, E, D, F, E, G, F, A, G, B, A, B, C repeat as above.
4. Play a chromatic scale starting with C, up and down the pedal board. (If you know it, play a section of flight of the bumblebee with your left foot)
5. Finally play a chromatic scale with chords and bass pedals, up and down.
With all the above exercises, you can look at the pedals your are playing when you first attempt the exercises. After a few weeks practice, you should be able to play the pedal board without looking at all.
As I said above, I had problems with bass pedals when I changed from piano to organ. After using the above exercises, I was able to play bass pedals very naturally and without thinking about what pedal comes next. It's a bit like learning to drive. Once you're used to your cars pedals and gear stick you don't think about it, you just drive.
Michael David Shaw is a keyboard and organ teacher. He has written an easy start music eBook especially for beginners simply called "Lesson 1″ You can download this Music PDF at http://www.mikesmusicroom.co.uk, http://www.keyboardsheetmusic.co.uk and http://musical-instruments-uk.mikesmusicroom.co.uk/
Article Source: http://EzineArticles.com/?expert=Mike_Shaw
http://EzineArticles.com/?How-to-Play-Bass-Pedals-(One-Octave)&id=535846
Reprinted at CYBERMIDI.com by permission.
7 comments
User ratings
5 star:

(2)
4 star:

(0)
3 star:

(0)
2 star:

(0)
1 star:

(0)
Comment
from:
ian morgan jenkins
[Visitor]
i can play the guitar: sing my own songs; and play the foot pedals along with a drum machine and sound like a full band. I have mastered it all. YEA. I'M THE ONLY ONE THAT CAN DO THIS. SO FAR. i've been doing this for years though.
07/21/08 @ 20:12
I am interested in playing acoustic guitar with foot pedal bass, and looking for suggestions as to what to buy, etc. Thanks!
07/31/08 @ 00:32
Comment
from:
Learn Play Bass
[Visitor]
I am also very much interested in learning bass.
The resource that you have shared it will be very useful for me to learn in detail.

06/02/09 @ 02:38
Comment
from:
Piano instrumental
[Visitor]
I am interested in playing the piano with foot pedal and looking for suggestions. Do you have an idea what to buy?
03/25/10 @ 09:15
Comment
from:
Jeff Phillips
[Visitor]
Hi, my name is Jeff Phillips and I play piano/organ and bass pedals at the same time. I used the great bassist Ray Brown as my model for playing "time". I only use one octave in my video posts of YOUTUBE. If you type in, "Jeff Phillips keyboard into the youtube browser or PK5, or bass pedals, etc, my link come up. I hope you enjoy them or that it helps you with your path on how to play pedals. It is something I learned to do virtually on my own as a child and I still practice doing it most every day.
09/15/10 @ 07:35
Comment
from:
Paul LaFever
[Visitor]
Hi! For many years I supported myself playing a jazzmaster, korg bass pedals and a Boss rythem box while singing. Now I,m doing something unique. I'm using Roland pk5 midi pedals plugged into my psr s910 Yamaha keyboard to play the style files backup while playing my fender jaguar and singing through a vocalist live 4 harmonizer box. I use midi backing tracks on certain songs too. Its a lot to move and set up but the compliments I get are worth it. I have searched the net and I've never found anyone doing this. I'd be glad to help anyone who would like to try it!.
05/15/15 @ 06:54
Jeff Phillips is a beast on the pedals! watch his videos…lots of chromatic stuff and great lines all with just 1 octave pk5…
05/19/15 @ 23:06
News, reviews, tutorials, and articles from the music digital world.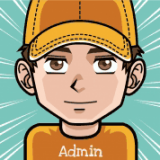 Search
All blogs
Subscriptions
Subscribe in a reader